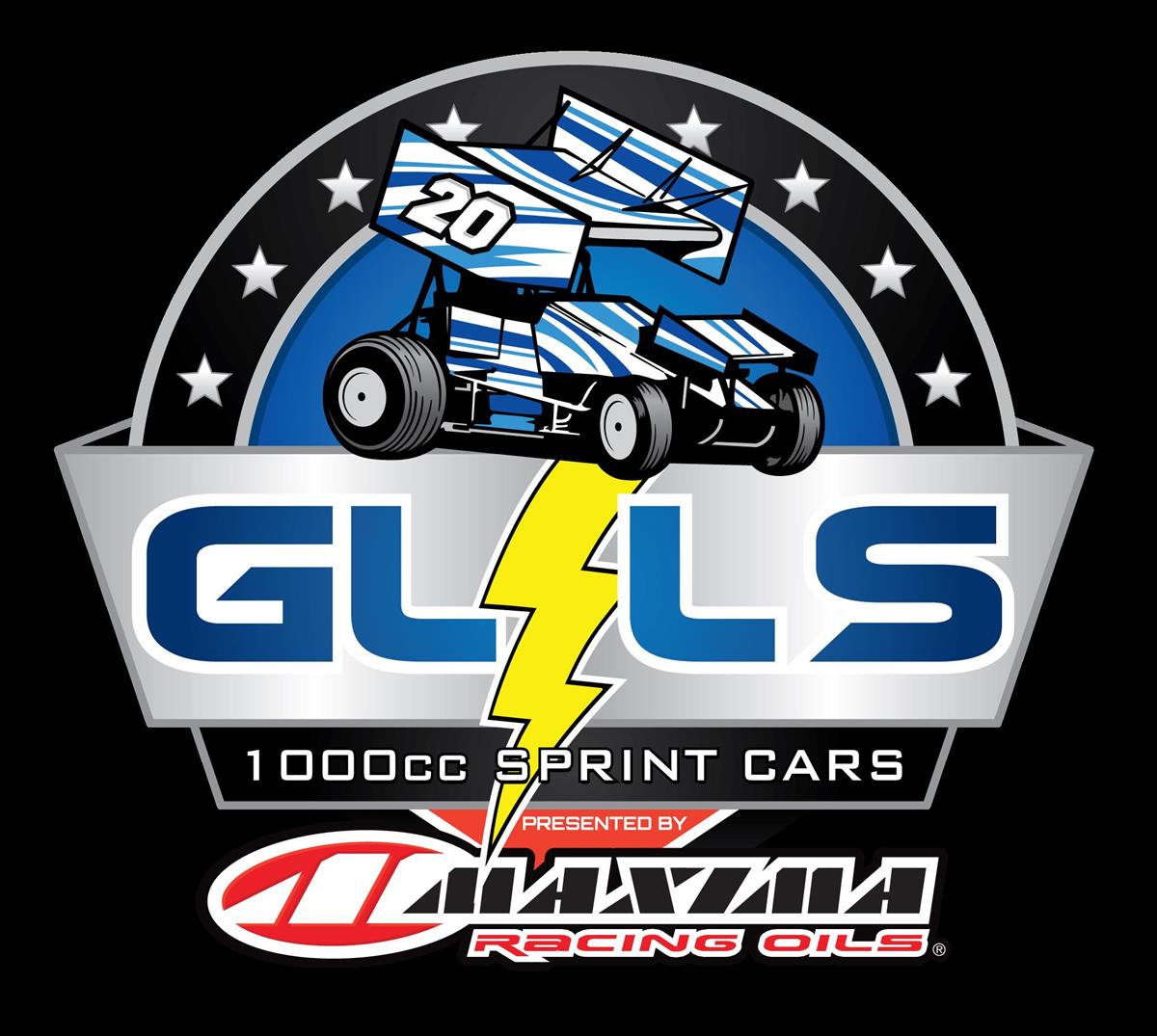 1/21/2020
Great Lakes Lightning Sprints
---
GLLS 2020 PAYOUT & POINTS FUND ANNOUNCED
Merrill, MI - Great Lakes Lightning Sprints (GLLS) presented by Maxima Racing Oils Is excited to announce our 2020 driver payout schedule for our inaugural season.
All of our shows, unless specified, will be $500 to win and $150 to start the A-Main. When we run a B-Main, GLLS members running the B, but missing the Transfer to the A-Main will still go home with $125.
GLSS presented by Maxima Racing Oils is also pleased to announce a $5,000 points fund to be paid out to the top 12 finishing drivers at the end of the season. Drivers will be expected to run 80% of the scheduled races and be members in good standing.
For the upcoming season, GLLS currently has 13 races scheduled at 7 tracks. There are additional dates being negotiated and will be added to our schedule as they are finalized. Our goal is to end up with 18 races this season.
GLLS presented by Maxima Racing Oils runs a 1,000 cc motor in a midget frame and a 4'X4' wing. Our rules are being finalized but will be very similar to the USAC Lightning Sprint rules.
"We're excited to develop this class of sprints into a traveling series!" says Barry Marlow, the owner of the Great Lakes Sprints Family. "In my opinion, Mike Blackmer of Merritt Speedway, saved lightning sprints in our state by making them a weekly class after Cherry Speedway closed!" Marlow's hope is to expand on this group and take it on the road so more fans can enjoy these fast and nimble sprints.
Marlow also hopes to provide an economical avenue for anyone wanting to drive a sprint car to try it. These cars will be great to experience the g-forces in the curves and learn the handling of a sprint car. This will hopefully bring more drivers into sprints down the road, keeping our sprint family healthy.
We are planning 2 and potentially 4 nights at Mt Pleasant Speedway that anyone with race car driving experience can strap into a lightning sprint and take some laps! This will give people a chance to experience the excitement of driving a sprint first hand! When these nights are finalized, we will add them to our schedule.
Great Lakes Lightning Sprints presented by Maxima Racing Oils will open their season at I-96 Speedway with a double header, all sprint weekend on Friday and Saturday May 8th and 9th.
Please follow us on Facebook and go to our website for the latest news at www.greatlakessprints.com. If you have questions, please free to contact us...we're always happy to talk Sprint Cars!
---
Article Credit: GLSS Staff
Article Media
Back to News