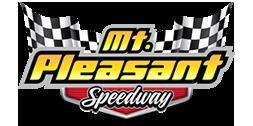 2/14/2020
Great Lakes Lightning Sprints
---
MT PLEASANT SPEEDWAY ADDED
Merrill, MI - Mount Pleasant Speedway gave Great Lakes Lightning Sprints presented by Maxima Racing Oils and Great Lakes Traditional Sprints presented by Comp Cam a Valentines present today adding 4 total dates for the upcoming 2020 Season!
Friday, May 29th will be the Lightning Sprints first visit to Mt Pleasant for the season, giving us a double header weekend. On Saturday, May 30th we will be "Taking Over" Crystal Motor Speedway rounding out our weekend.
GLLS will make their second visit to Mt Pleasant on Friday, July 10th, before heading to Merritt Speedway for a night of "Hammer Down" racing for another double header weekend.
The Traditional Non-Wing Sprints will make their one and only appearance for 2020 on Friday, July 24th. This will complete a double header weekend with GLTS traveling to Silver Bullet Speedway on Saturday, July 25th.
Our last visit to Mt Pleasant will be on Friday, August 21st. On Saturday, Aug 22nd the Lightning Sprints will then travel to Butler Motor Speedway to meet up with the Super Sprints and Traditional Sprints for an all Sprint Show for the Butler Bash!
In discussions today with Betty and Mario Crook, there will be the addition of at least two dates for any racer wanting to drive a Lightning Sprint. We also discussed having an early April Test & Tune for all 3 series of Great Lakes Sprints. Follow us on Facebook and on our website for more information as these events are added to the schedules.
Thank you to our sponsors and please support them as they have supported us!
Great Lakes Lightning Sprints....
Maxima Racing Oils
Chaney Creek Construction, Inc
Midland Steel
Hoosier Midwest
Great Lakes Traditional Sprints...
Comp Cams
Perfit Corporation/Engine Pro
Hoosier Midwest
---
Article Credit: GLSS Staff
Submitted By: Barry Marlow
Article Media
Back to News